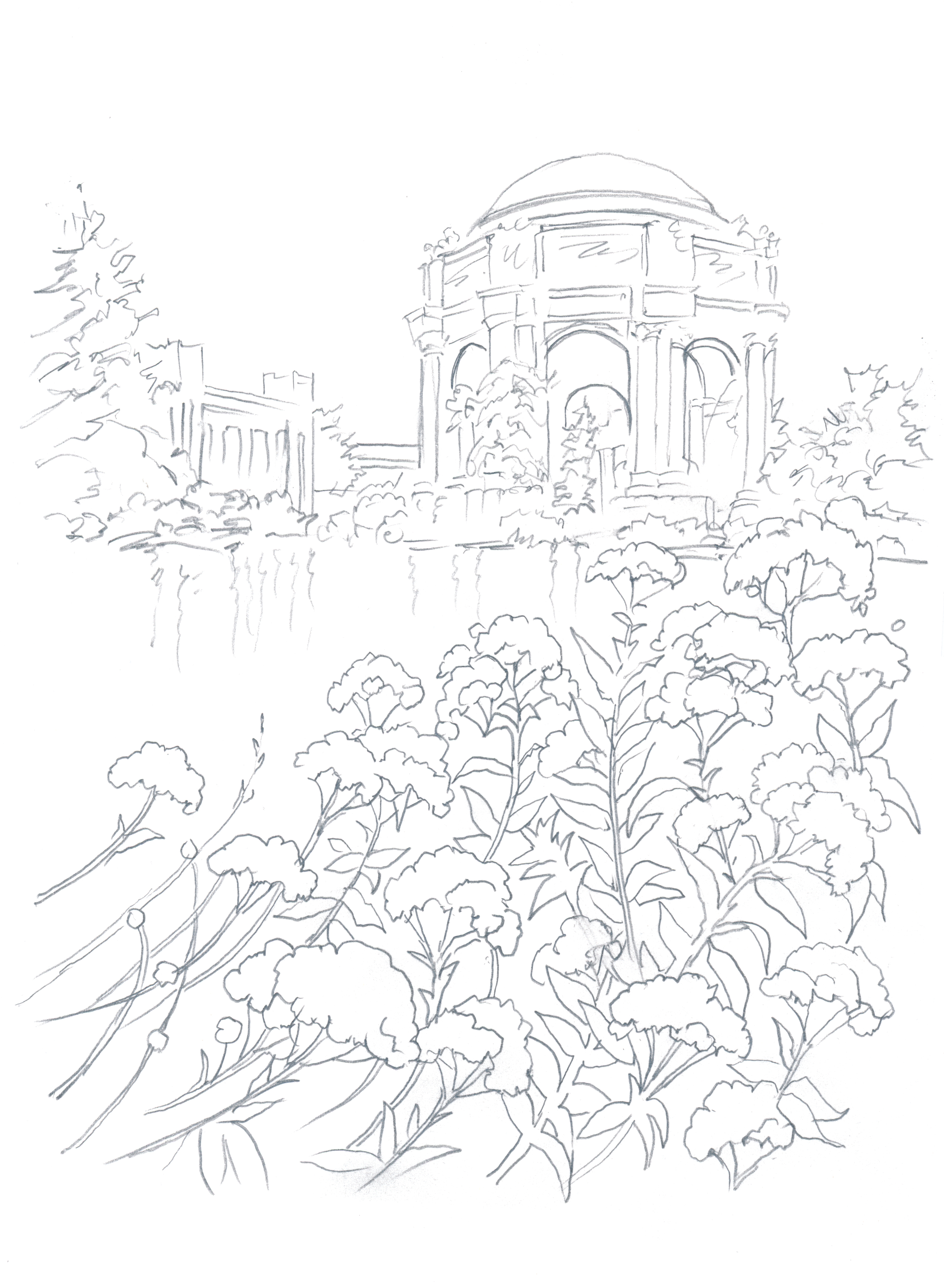 I've already done the drawing for you.
This virtually guarantees success. You can purchase a kit (sold separately, here), with my drawing pre-printed on watercolor paper. Or simply download a photo of my drawing as a guide.


Almost as easy as paint-by-number,
but WAY cooler!
I've figured everything out for you in advance -- the steps, the process, the colors, the techniques. All you have to do is watch the short videos and follow along. You can have a finished painting in as little as an hour.
Purchase your separate kit, which includes a brush, a watercolor dot card of paints, the photo reference, and my drawing pre-printed on watercolor paper.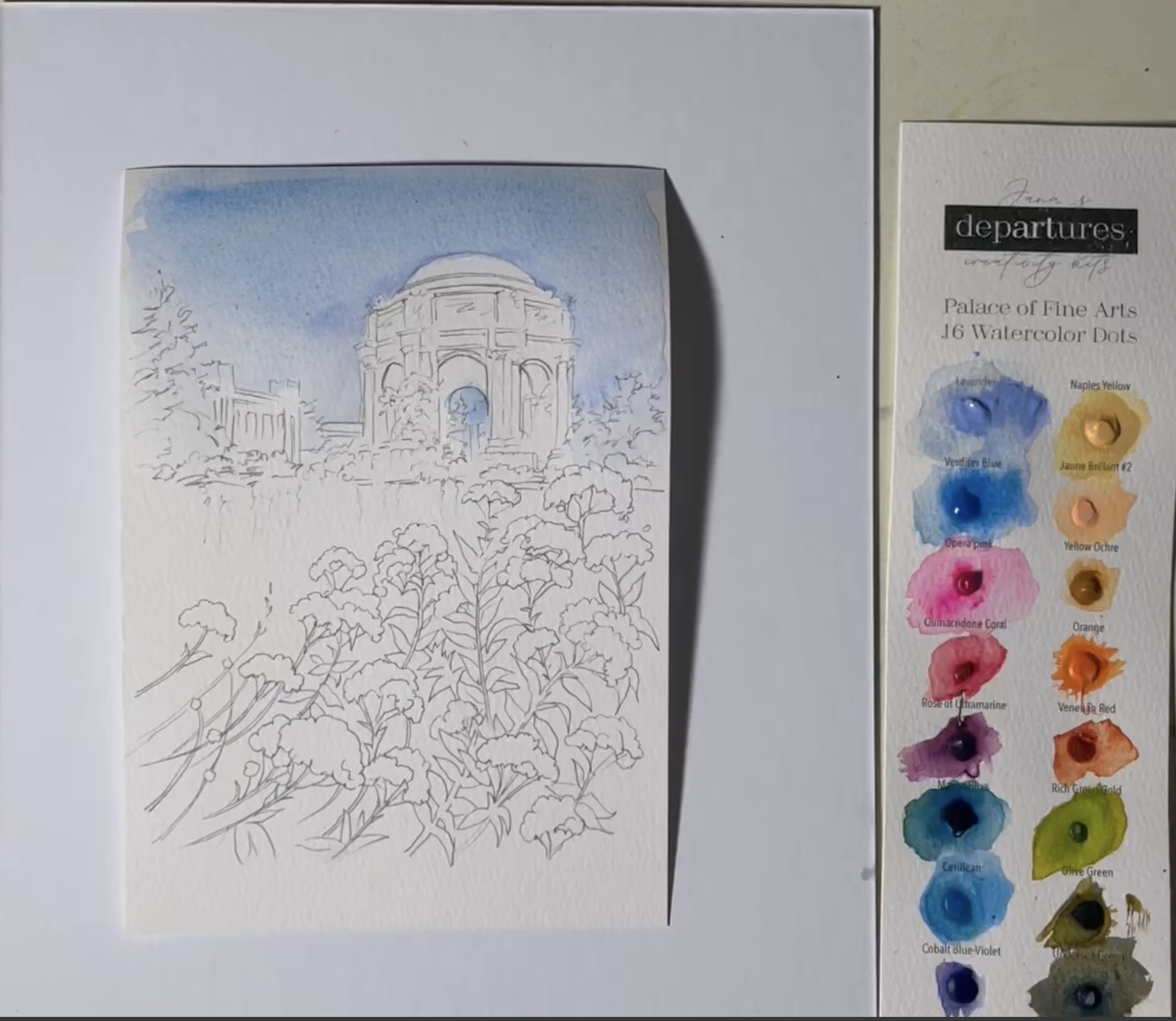 Focus on one step at a time to avoid overwhelm.

There is a separate video for each step, making it simple and easy to follow along.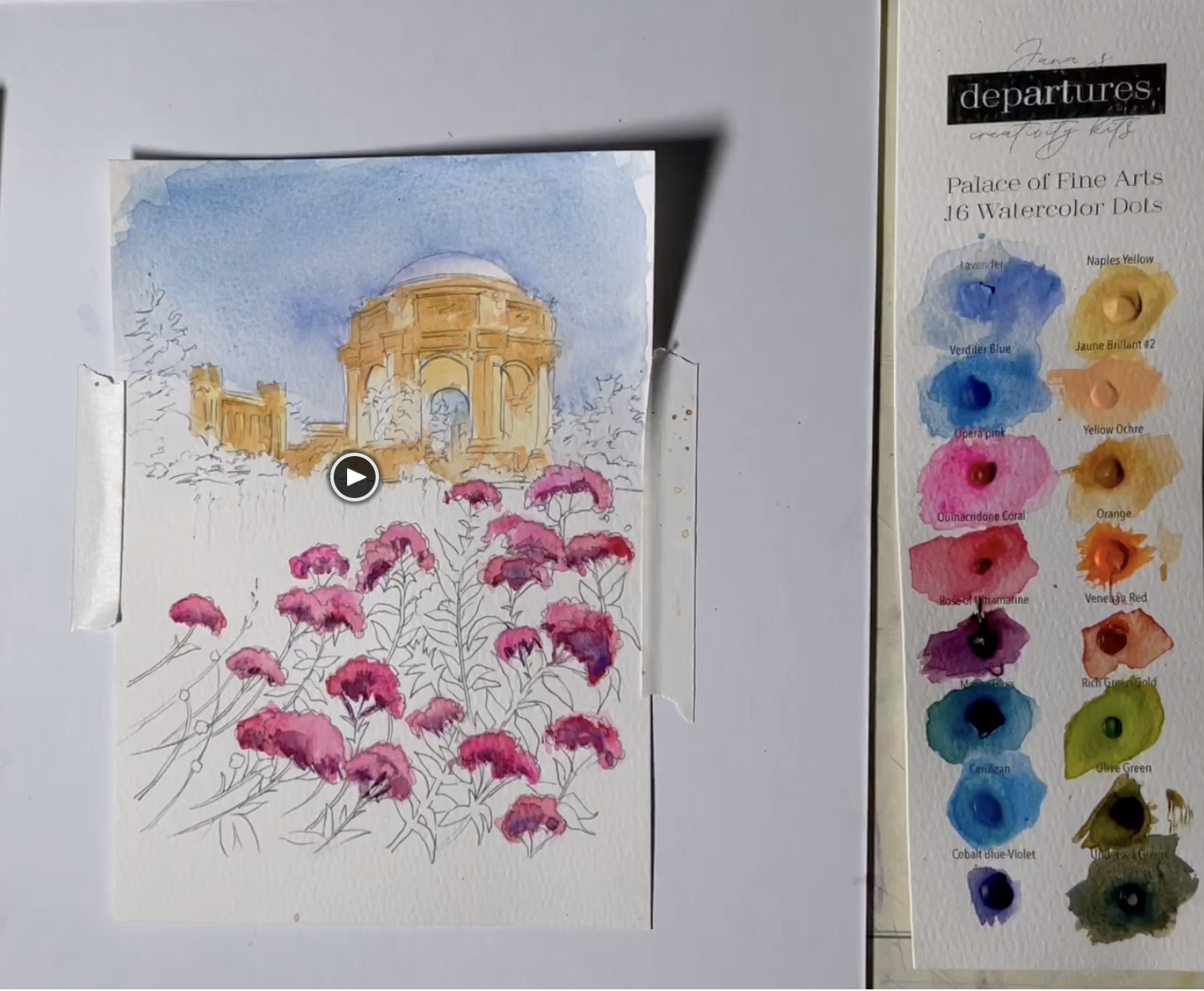 Learn the watercolor process, the how and why of color blends and more, just by following the videos, each ranging from 2-8 minutes.
You'll finish with a beautiful 5 x 7 watercolor, ready to mat or frame and display.

You'll finish with a beautiful watercolor painting of a San Francisco icon, but that's not all!
You'll also end with more confidence in your painting ability than before! ...With tips and tricks to apply to your next painting.... With an elevated knowledge and understanding of how color works. ...Knowing you've harnessed the power to create! (priceless)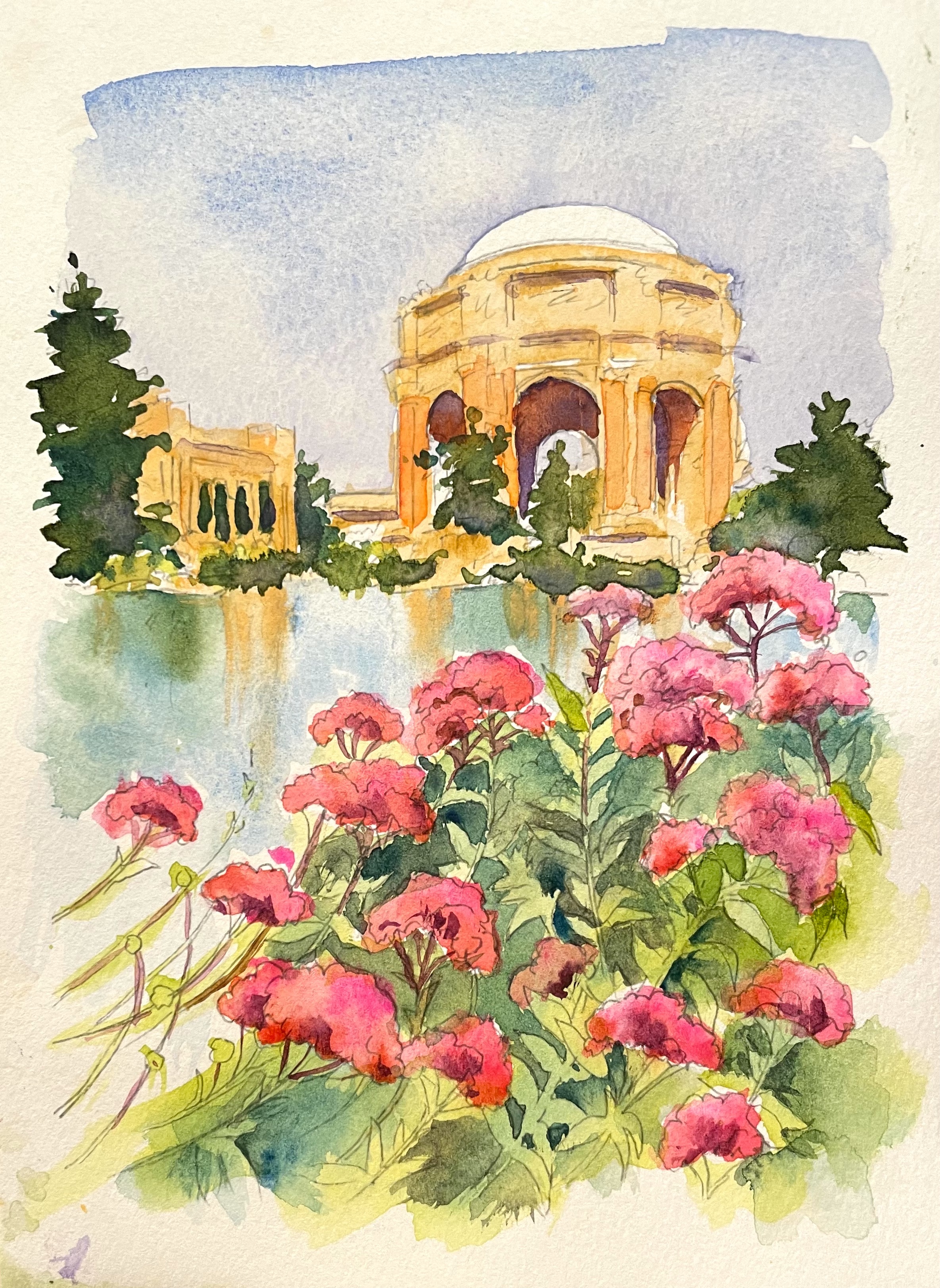 Example Featured Products
Showcase other available courses, bundles, and coaching products you're selling with the Featured Products block to provide alternatives to visitors who may not be interested in this specific product.
Check your inbox to confirm your subscription