A full hour of brief watercolor demonstrations, teaching you step by step how to master this magical technique of negative painting, using both transparent glazing and painting around shapes to create the illusion of depth. Create a beautiful painting with amazing color blends.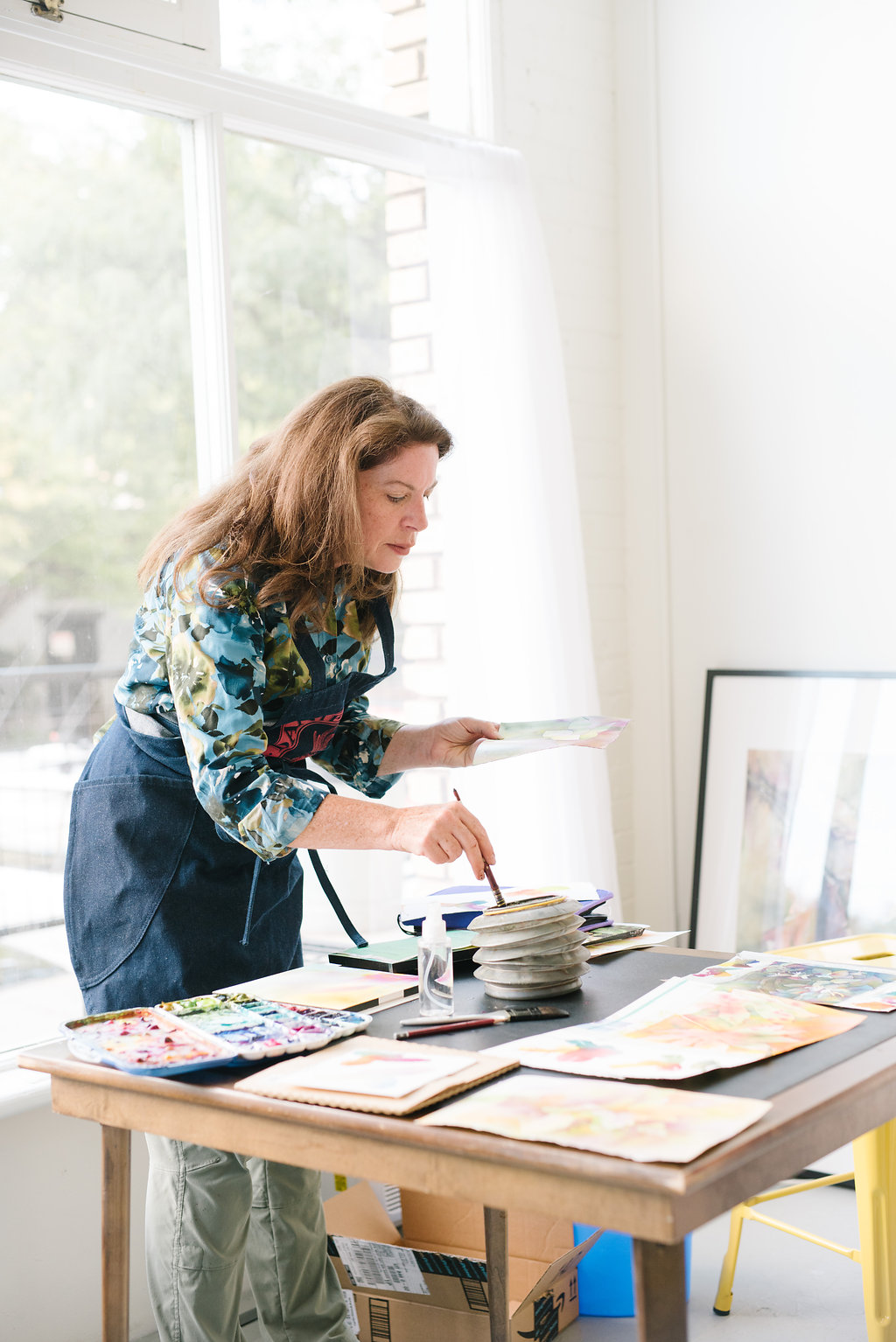 Hi, I'm Jana Parkin, your watercolor professor.
I've been teaching art and design at the college level for over 17 years. I can put things in simple terms for beginners, and also push more advanced painters out of their comfort zones to help them become the best version of themselves as an artist.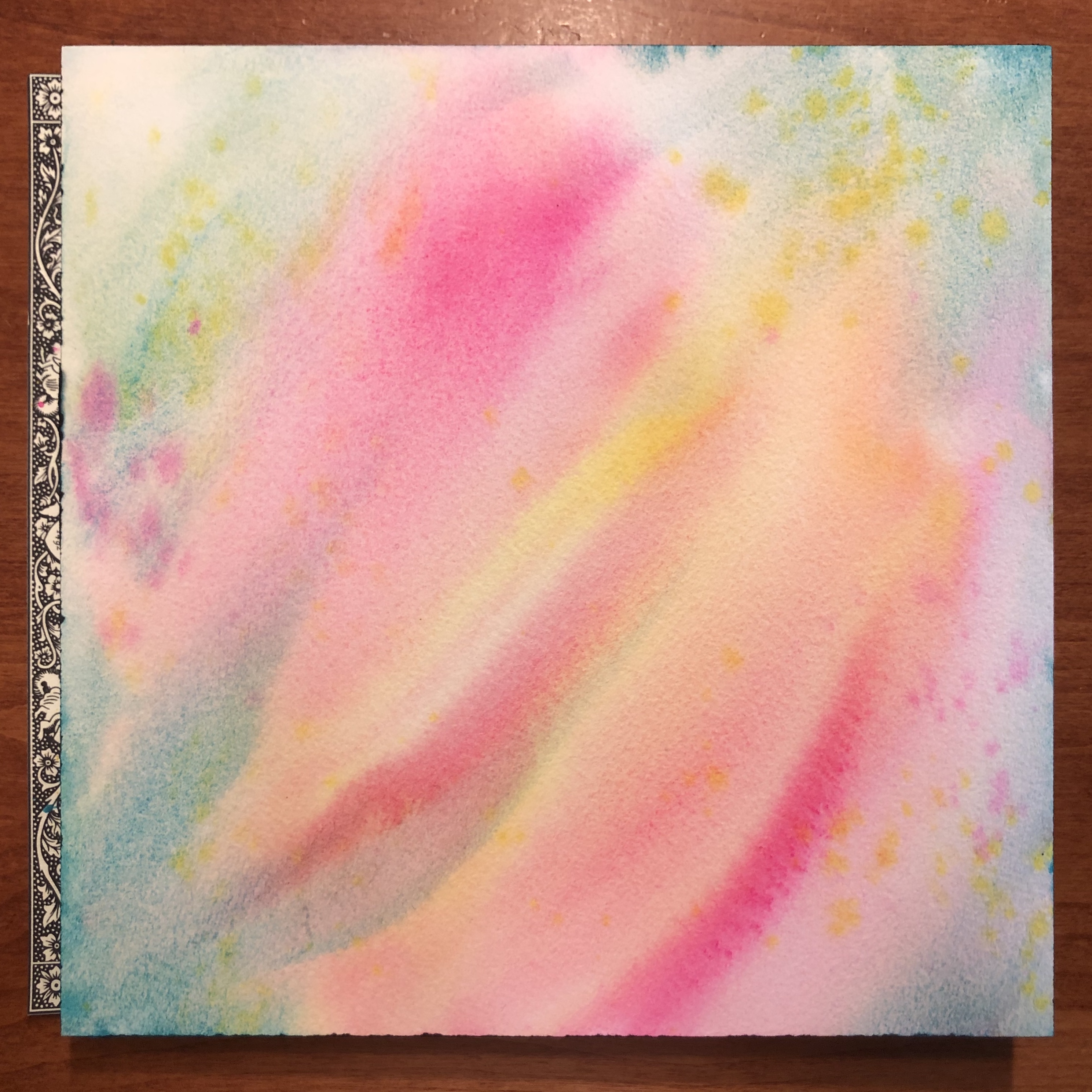 Create and Abstract underpainting.
Use just three colors to capture the growth pattern of the flowers and give life and energy to your painting.
Spatter too. (you know you want to!)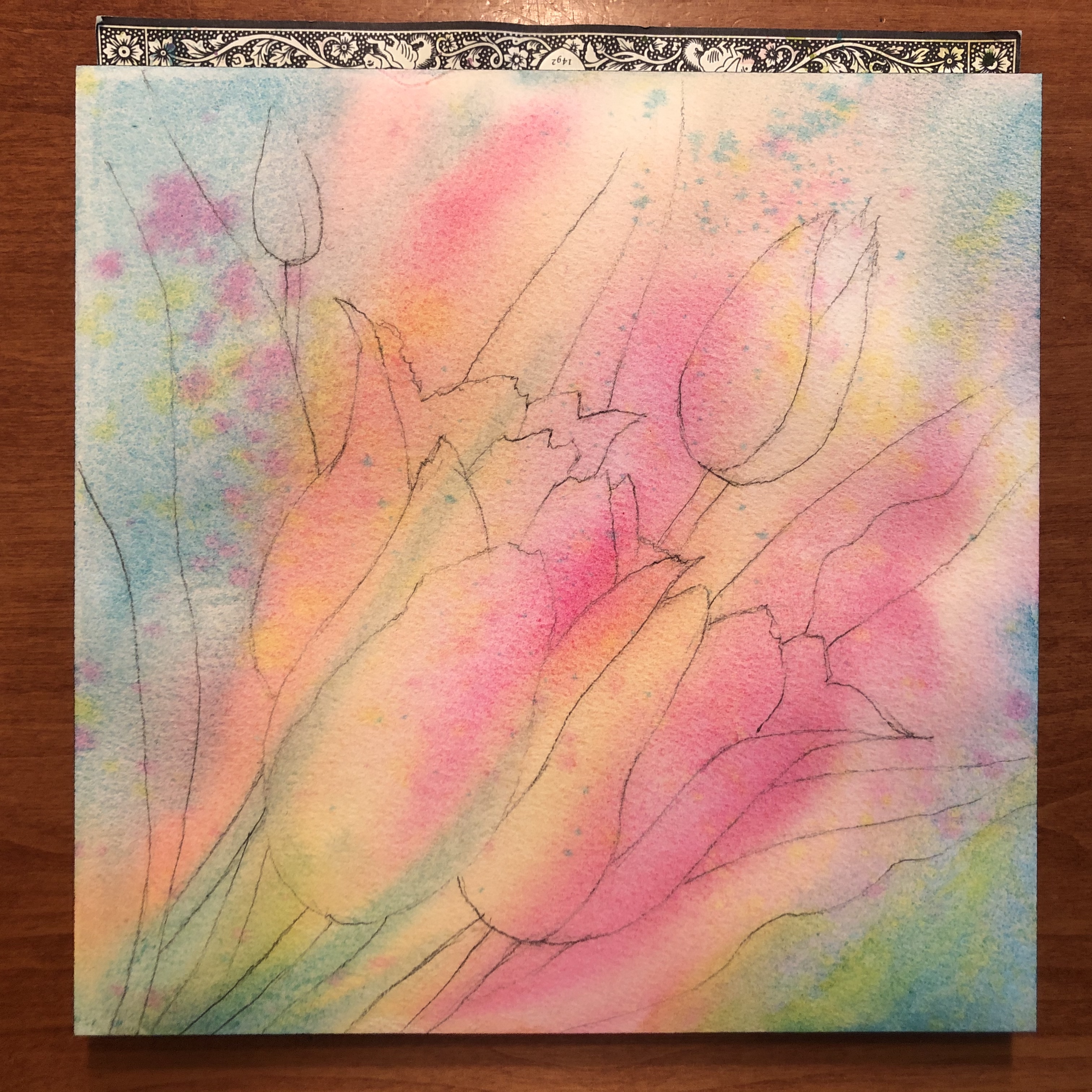 Place your drawing where it takes the best advantage of any fun surprises that happen in your underpainting. Avoid symbols and paint what you observe. But be flexible to create the best possible design.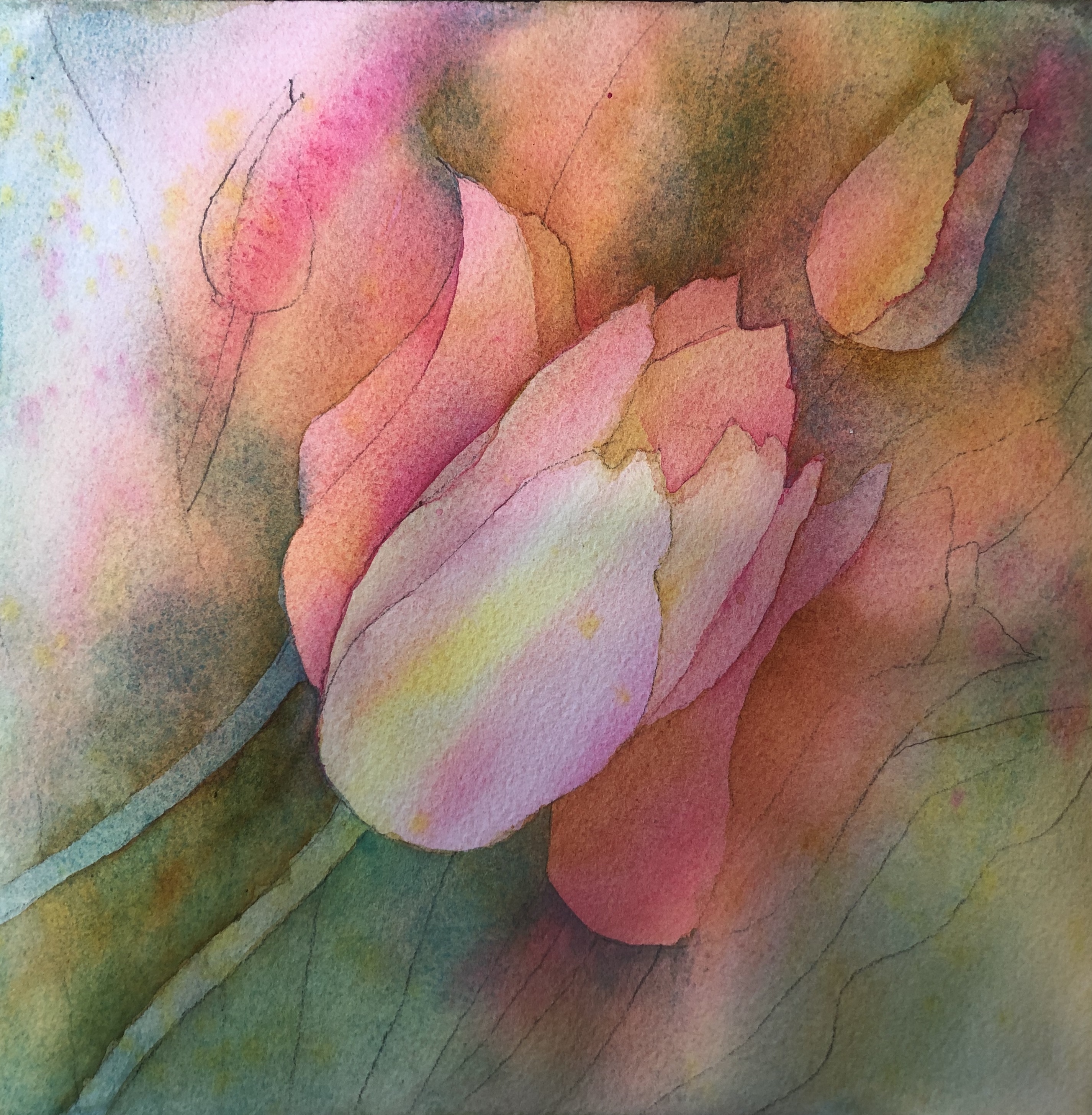 Paint around shapes.
Create graceful layers of transparent color by painting around shapes, and achieve an amazing illusion of depth.