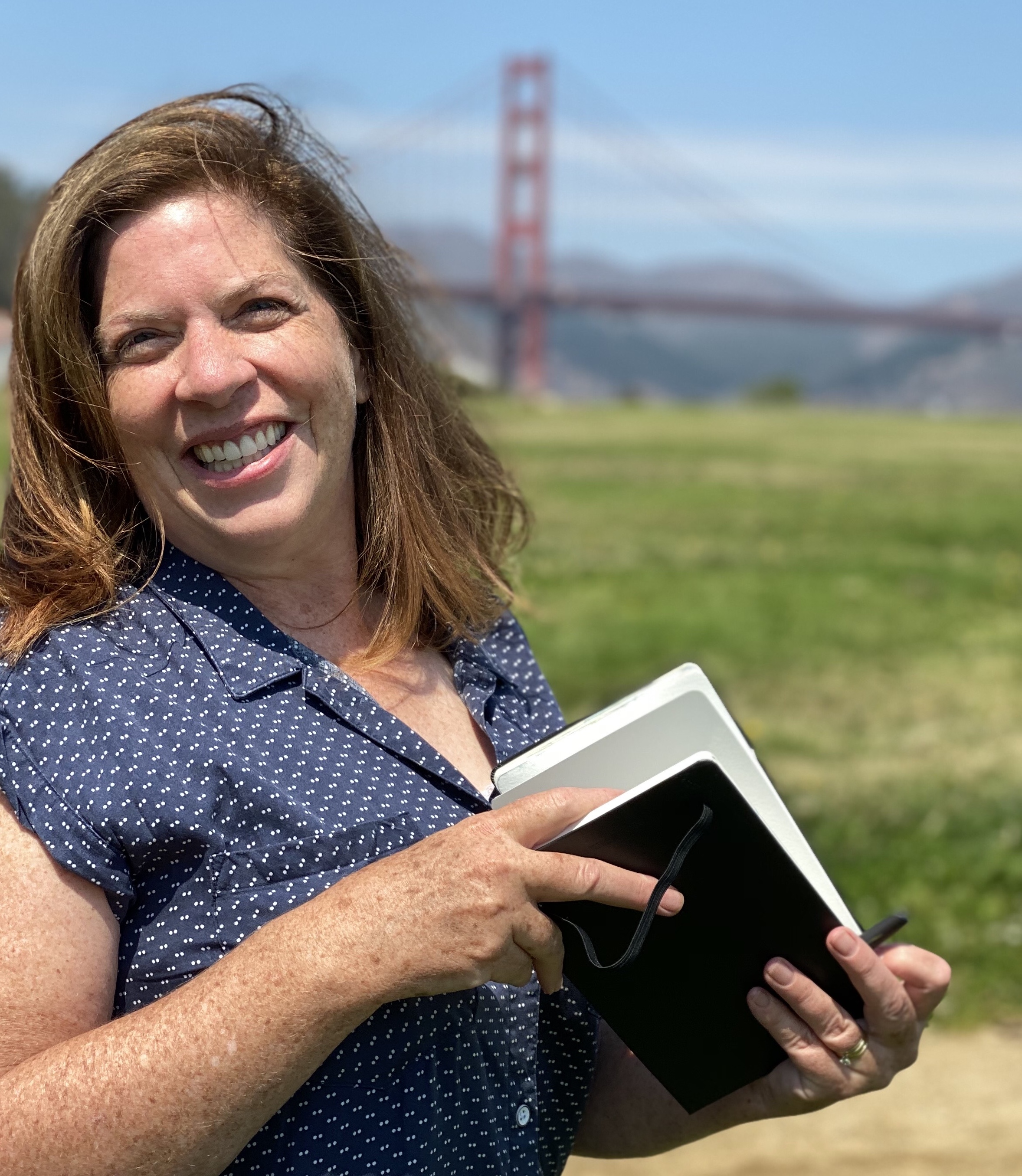 Let a professional guide you
through the process.
Watercolor can be scary and hard, and frankly, intimidating. My goal is to shorten the learning curve and get you to a place where you can succeed and have fun, without the endless frustration.
You can do this!
Learn the basics of applying masking fluid (without ruining your brush!), plus what to do if you don't have masking fluid!
Learn basic wet-on-wet washes and how to blend color, know when to use a big, flat brush and when to scale down to a smaller brush.
Learn how to mix colors and how to double and even triple load your brush to make exciting color blends right on the paper.
Learn how to use the flat brush and the pointed, round brush to create fine lines.
Learn how to build a painting from light to dark, top to bottom, & general to specific.
Amaze yourself that you created something beautiful and frame worthy!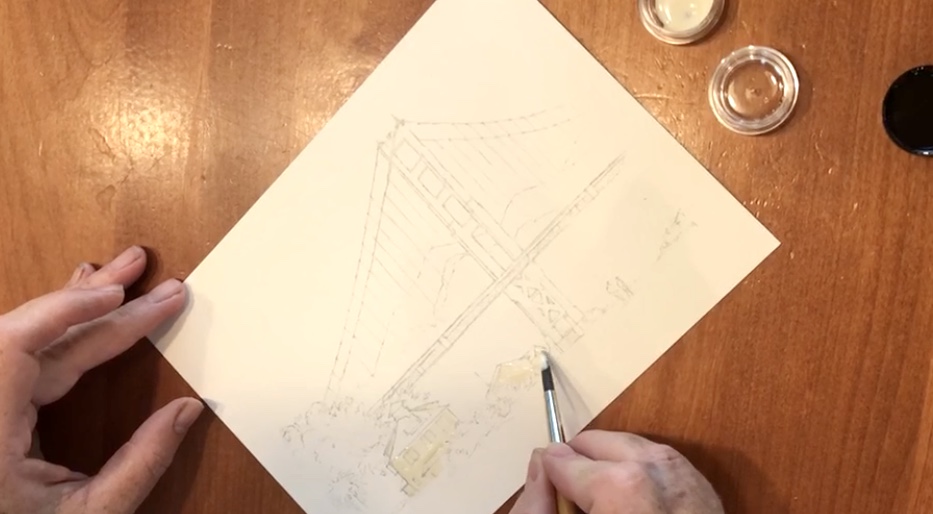 Paint right on the Art Card
(sketch on watercolor paper comes in the kit)
Start by masking the lightest shapes.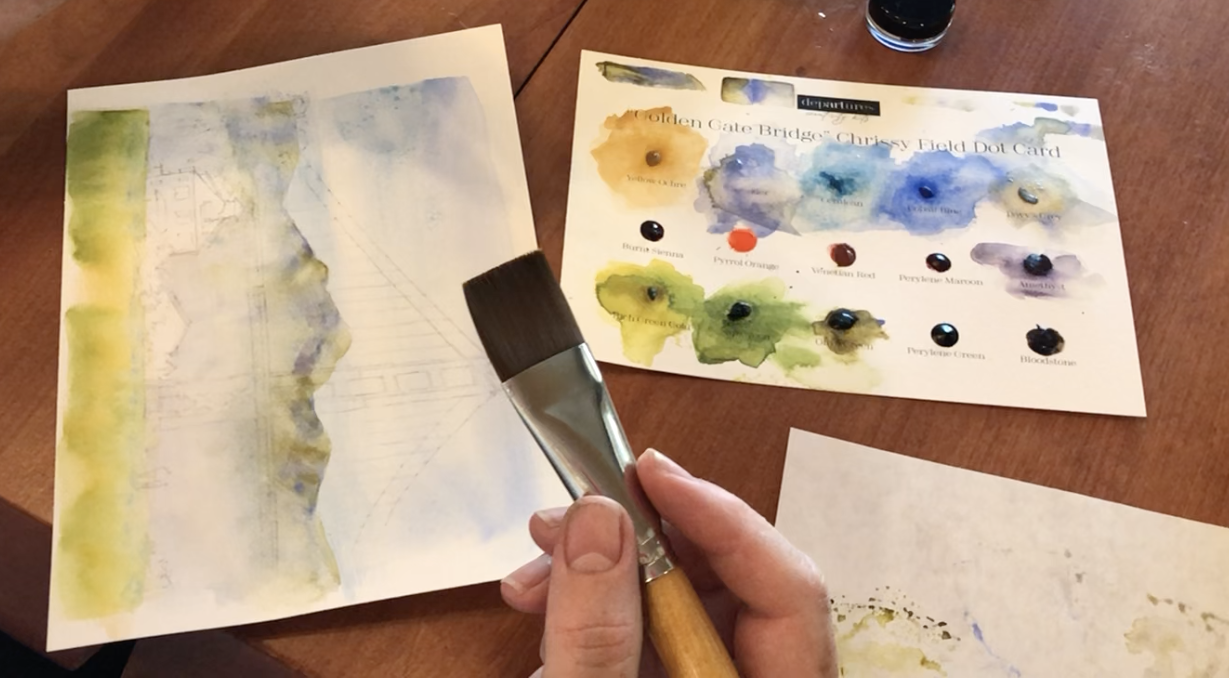 Follow along with the videos.
You'll be guided carefully through every single step of the process.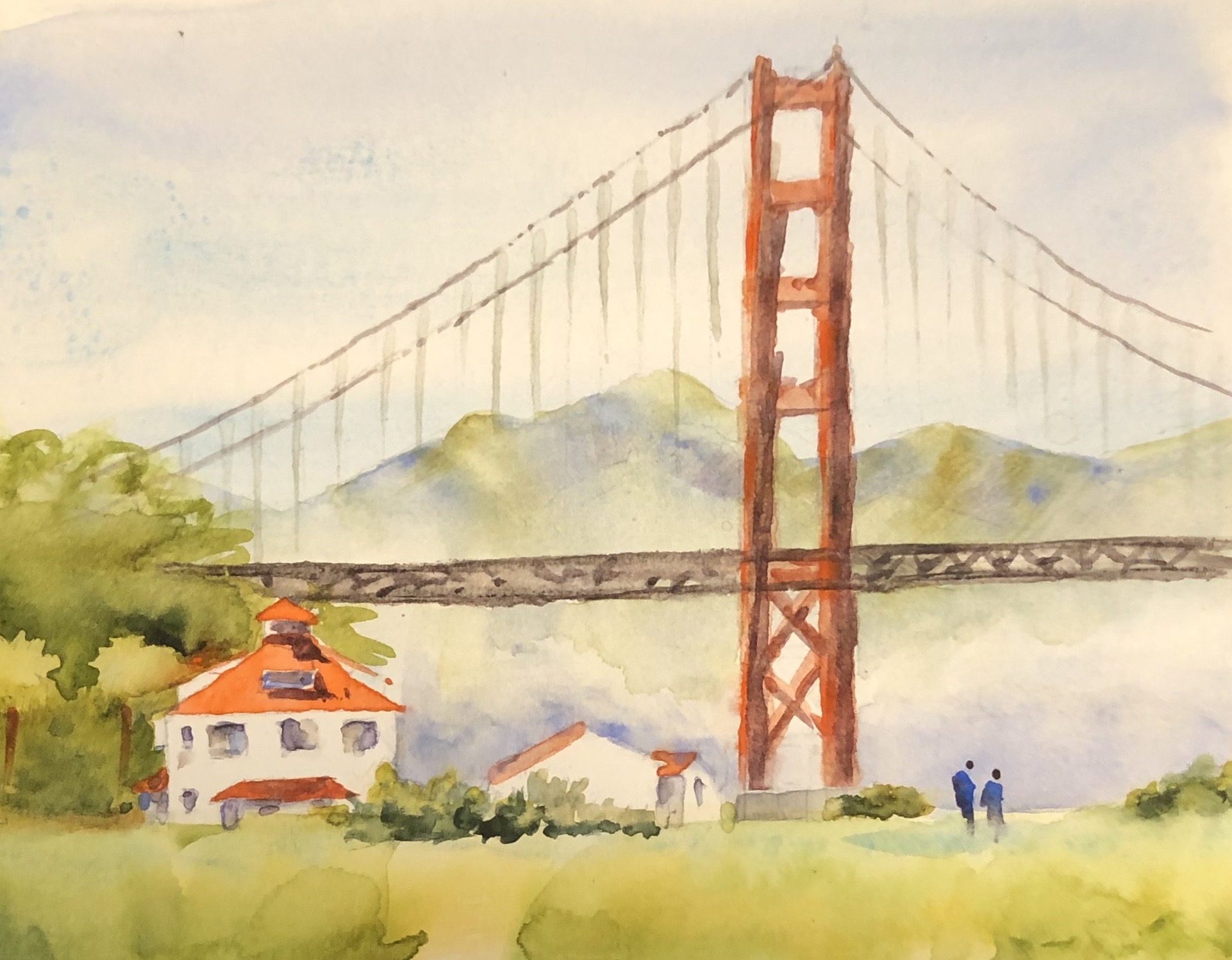 Finish and Display.
Enjoy -- and share! -- your finished painting.
The standard 5 x 7 image size is perfect for dropping into a ready-made mat. Simply add a frame to brighten up any space.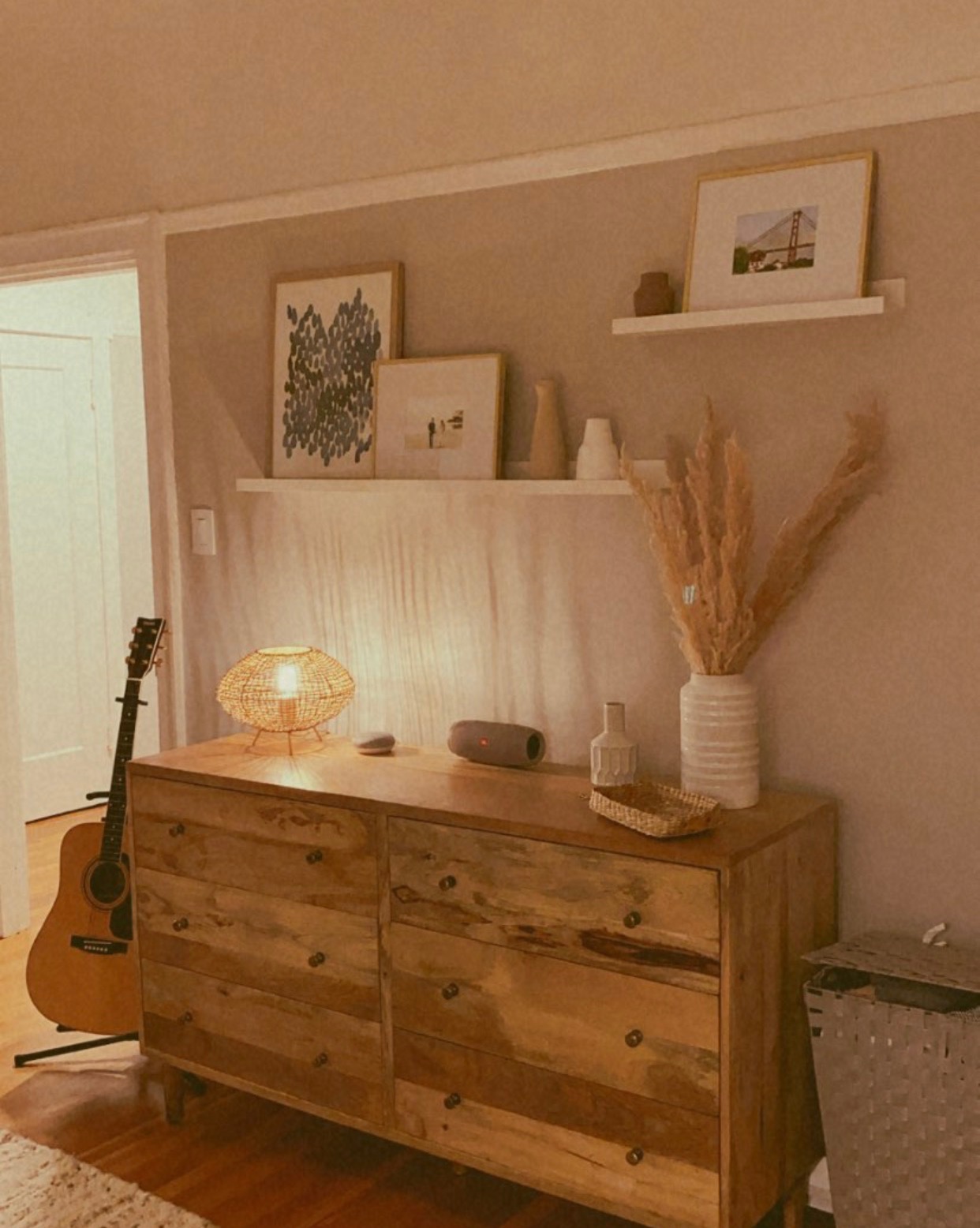 Check Out My Other Courses Too!
I am compiling a wide variety of course offerings, from the most beginner to more advanced. Some come with kits; others are stand-alone courses. All offer exciting insights, color combinations, tips and techniques.