In this course you will create a collection of beautiful shell studies while learning many watercolor basics including:
• Color Theory and how to combine Complementary Colors to better simulate the colors we find in nature.
• How to create natural-looking textures using color blends, Kosher salt, spattering, and more
• Edge Control: How to create soft, feathery edges and crisp outlines and why you need both.
• You'll also see how to use lost and found edges, a magical secret that lets the viewer connect the dots.
When you're finished, you can frame your finished paintings as a set, or turn them into greeting cards and gifts.
Hi, I'm Jana, your watercolor professor.
I am an award-winning watercolorist with a passion for color. I have seventeen years experience teaching art and design at the college level, but I also have a special gift for working with and encouraging beginners. Let me demystify the watercolor process for you!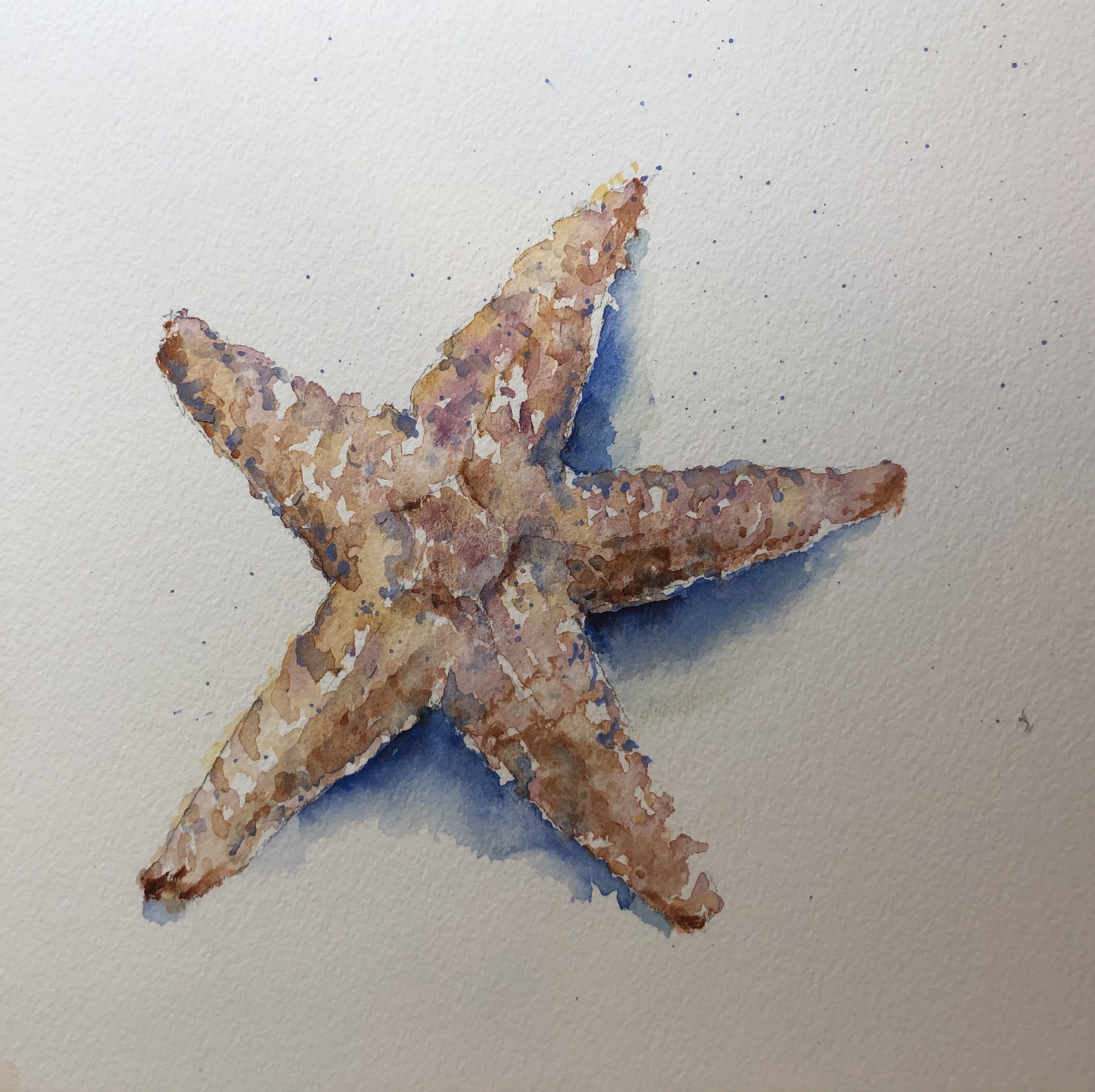 Paint a stunning starfish with an array of textures.
Use dotting, salt, scraping, and more to create a multi-textured starfish. Then drop in a cast shadow for color contrast and depth.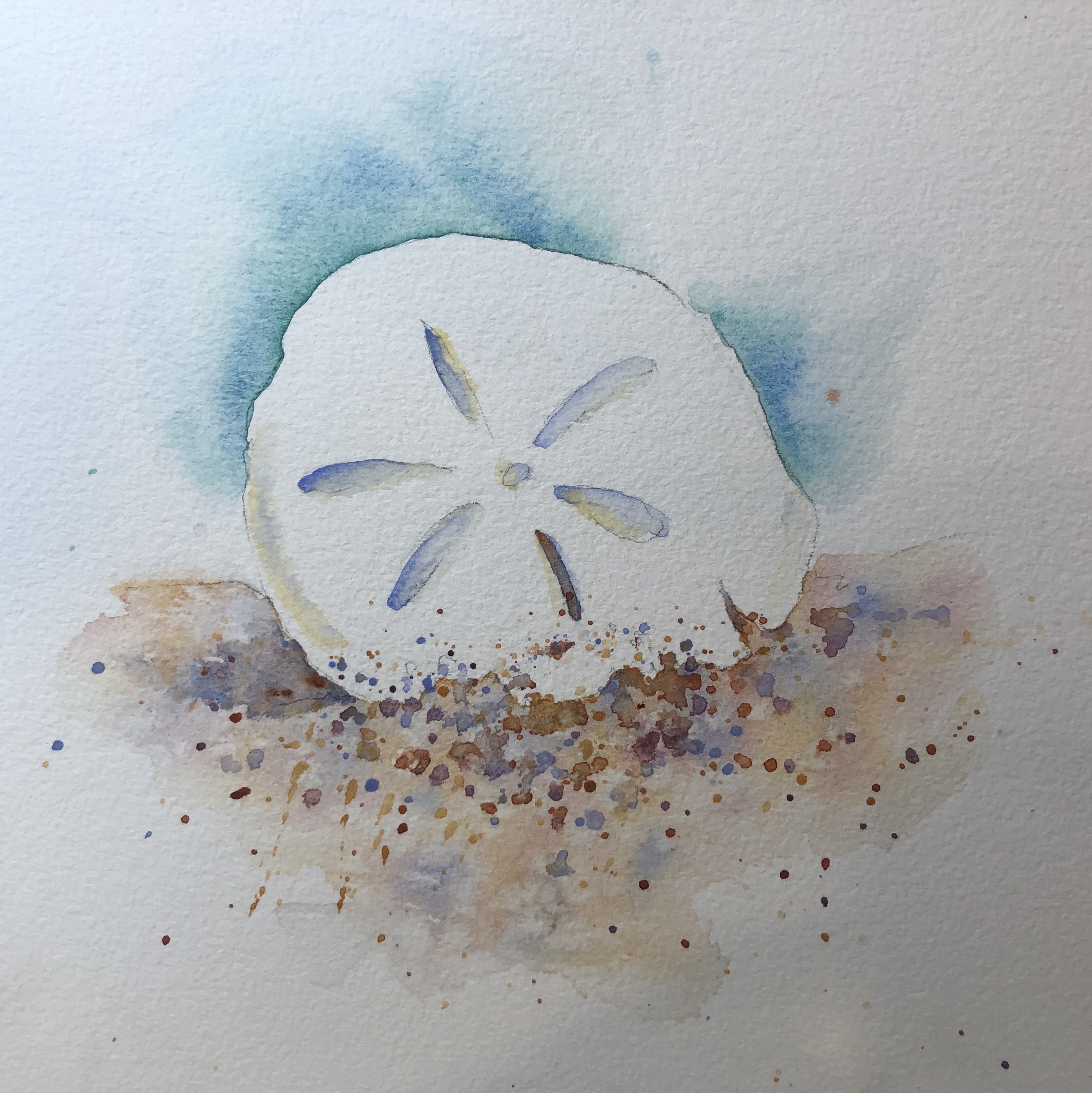 Paint a sand dollar peeking out of the ground.
Learn to save the white of the paper, and paint around an object as we paint this surprising sand dollar. Add a misty ocean background and a sandy beach to make it pop! Salt granules and spattering add extra texture.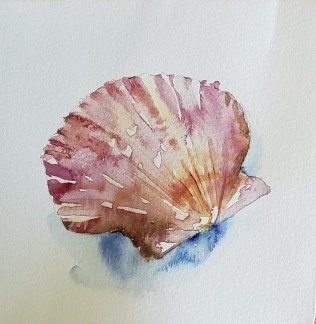 Each project has specific concepts to master.
You'll learn how to paint the ribbing of a cockle shell, the smooth opening and spiral and bumps of a whelk, and many more.